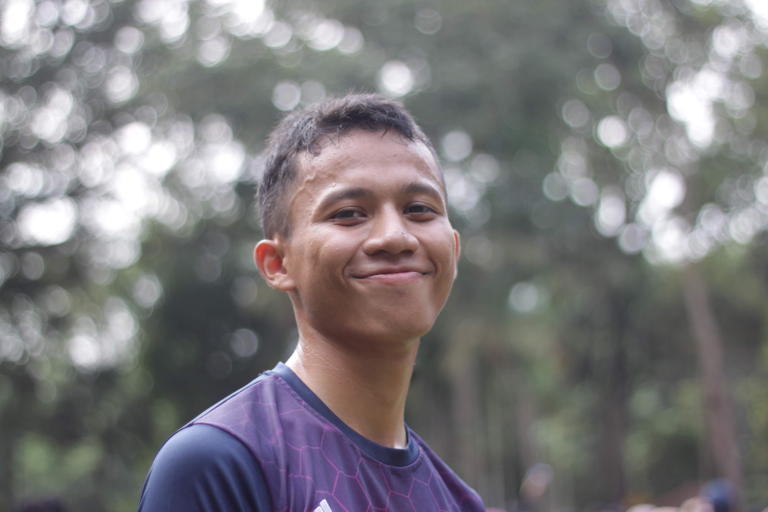 Back in primary school, I would always have this urge to buy the Buku Wang Saku that had these Lat drawings as the cover. I remembered that some of my friends in school bought it and that made me want to buy it too.
It's fascinating to even have the book itself but it never occurred to me that the book was meant to teach us about financial planning and the importance of management of personal finances; because that was it, a book. For me, that was a missed opportunity.
Imagine what could have been if we had a syllabus on financial planning in primary school that aligns with whatever books related to finance. Which is why I am really proud to be a part of the Fun(d) for Life National Camp (FFLNC). It's not just a competition, it's a continuous learning curve that includes everyone, regardless if you're winning or losing. That is really what we want, right? It doesn't matter if you win or lose, everyone gets to go home with something useful that they can carry for their whole lives.
When we talk about sustainability, the normal perception is that it has to be something physical that we could grasp and bring forward in the long run. We forgot that sustainability can also come in the form of development of soft skills that you can't get from a formal education; and FFLNC did just that!
To be very honest, I knew nothing about takaful or how to do a life budget until I became a facilitator for this competition. Nowadays, if you're not familiar with financial terms and how they work, it will be really really hard for you to survive because so many people would try to take advantage and manipulate you so that instead of trusting yourself, you would trust them and believe that they are doing it for your sake. So, to see this type of exposure being given to these students, I can only see moving forward that it is going to be very helpful for them when they finish school and have to make their own financial planning. Hopefully, we can see a brighter, more financially literate generation in the future who will not fall for insurance frauds, MLM scams and definitely choking bank loans.
All in all, kudos to the whole Fun(d) For Life team because what you guys are doing is going to bring a massive impact to the community. Financial literacy has never been more crucial especially in these trying times.
Hopefully the experience that everyone had during the FFLNC would at least help create a little spark that would bring a multitude of benefits for generations to come. Thank you for planting these seeds for a brighter future for everyone and thank you for letting me be a part of this experience.
Wan Mohamad Fawwaz, FFL National Camp Facilitator